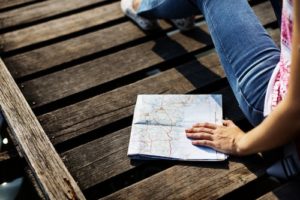 About Personal Development
Personal development is life long process which covers individual skill improvement. According to Wikipedia, Personal development covers activities that improves awareness and identity, improves talents and build human capital. Learning and becoming familiar with Personal Development concept is a must for highly productive individuals who are willing to create change.
There are various theoretical approaches which support personal development as a process. The main goal is improvement in the life areas which a person considers that they need to be improved. As a result of personal development process, a person experience change. For the change to happen it needs time and consistency. The change and improvement do not happened over night. However there are some personal development techniques which can serve better to some person, but the same techniques are not appropriate for another person. The experience of the author of this text had shown that all activities are toward analyzing of subjective experience, and than finding the ways for personal improvement.
The process of personal development includes working with personal characteristics such as intuition, confidence, goals, vision, mission, growth, love, acceptance, talents, etc. Development of this personal characteristic includes learning process. Personal development happens through trainings, courses, mentors, coaches. This process also includes some exercises, homework or learning some techniques which will force the personal change process
Other benefits of Personal Development process is overcoming some of the situations which occurring during the life experience, such as anxiety, depression, frustrations, stress, etc. This is happening mainly through the process of self awareness in which the person become aware about his responsibility, well being, life opportunities, and his inner power.
Creation of this website is as a result of my personal development process. My intention is to share information about the importance of personal development knowledge for improving life quality and making lasting changes. On this site I will share quality articles which are related to personal development process and also some trainings which helped me during. This process helped me to manifest changes and improvements in my life. The process of personal development brings my attention to the present moment.
I have started my personal development with a training on Neuro Linguistic Programming (NLP), few years ago. I had experienced many changes in different levels.